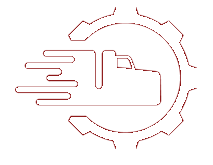 Heavy Duty Truck Parts & Service...
... It's What We Do!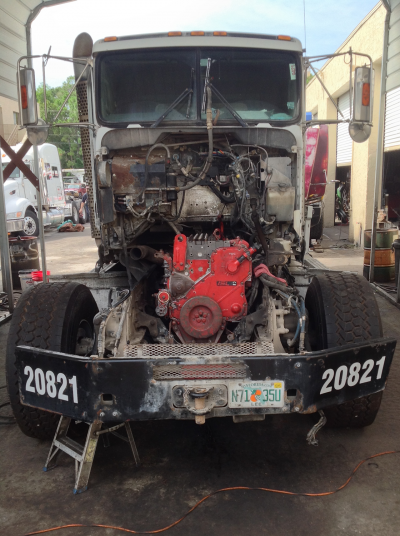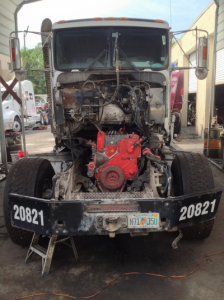 Dick Williams Inc. is a major provider of quality new, used, and rebuilt truck parts and accessories. We specialize in medium to heavy duty industrial truck parts. Dick Williams Inc. is the oldest leading heavy duty truck parts and service shops in all of SW Florida. Started in 1977, Dick Williams Inc. has the experience and a knowledgeable staff to get just about any job done.
Dick Williams Inc. stocks an extensive product line from most major manufacturers of aftermarket truck parts. Carrying over 100,000 different parts in our 25,000 sq ft warehouse, we can guarantee that we will have any part that you may need. If we don't have it, we can cross reference through a web of over 100 different companies to find exactly what you may need.
At Dick Williams Inc. we have everything needed to rebuild transmissions, differentials, axles (single or tandem), complete drivelines, PTOs, steering boxes, pumps and other key components of any truck. We use the best parts and components on the market to provide the highest quality products.
Our staff is very knowledgeable in every department of the industry. With over 100 years' experience combined, we will have no problem assisting you with any of your concerns and questions. We are equipped with a 100 ton Hydraulic Presses and Hydraulic Hose Machines that allow us to cater to the needs of customers with wet line kits and/or hydraulic hoses. Dick Williams Inc. provides fly wheel grinding services using state of the art Fly Wheel Grinders as well. We also have 3 Metal Lathes, which allows us to construct and rebuild practically any part.
We have mastered the art of driveshaft rebuilds, our staff alone has a combined 50 years' experience. We use the highest quality tubing to ensure that your driveshaft is completely straight and the most pristine aftermarket parts. We guarantee that, by the time a part leaves our shop it has gone through an extensive cleaning process, a quality check, ensuring excellent functionality.
As one of South Florida's oldest, existing heavy duty truck parts companies our relationships with our vendors is among the best in the industry. We buy in bulk at discounted prices so that we can pass those discounts on to our customers. If you are looking for a reliable service shop with the right inventory, at the best price, then look no further.
Call us with your questions or to schedule an appointment
To fill out an online appointment request form, click the button below.
For a map and directions go HERE.